Back to Blog
Our Commerce Dapp is live in Tokenary
Posted by Eric Kryski on May 3rd, 2019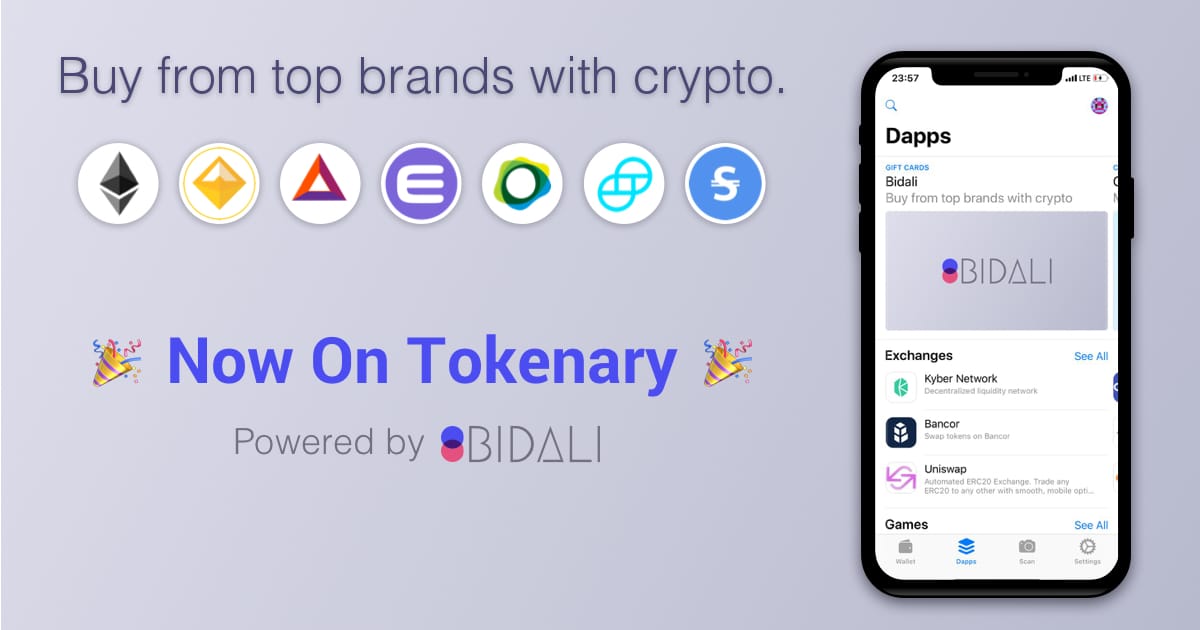 Today we're excited to announce that our first mobile wallet integration is live, and boy is it slick! Huge kudos to Ivan and the rest of the team. They have built probably one of the best Ethereum wallets on the market right now and they were amazing to work with on this.
It's the little things like handling token transfers properly, detecting the right amount of both gas and the tokens that really makes this work seamlessly. So far Tokenary is the first wallet we've seen support this properly. 🤜💥🤛
You can see from watching the video just how easy it is to use DAI, ETH or any other ERC20 token to pay for things.
There is a ton of complexity happening under the hood that makes this seem so simple. So let me break this down for you.
I just used a decentralized currency called DAI that is pegged to ~$1 USD - which issued by everyone and no one as a result of a network of borrowers and lenders around the world, smart contracts, and fluctuating interest rates. Not a central bank. 💰

I then used a third party mobile wallet to securely buy an Amazon gift card from Bidali with this new decentralized stable coin. 🛍

This transaction was sent all around the world from someone elses blockchain node and detected by our blockchain nodes in less than a second. ⚡️

The transaction was then verified by people all around the world I don't even know within 45 seconds and my gift card was sent via email. 🔒
I did this for $0.04 cents in less than 1 minute. I could do the exact same thing securely with $1 million dollars. Truly mind blowing. 🤯
This is a huge step towards making decentralized finance a reality.
So go ahead. Give it a go. I think you'll be pretty impressed. You can download the Tokenary wallet for Android, iOS and MacOS.
Until next time,
Eric & The Bidali Team
---
Unlock The Value of Your Crypto!
If you are looking for ways to off-ramp your crypto you can use our new crypto spending service to quickly convert your cryptocurrency to gift cards, phone top ups and pay bills at over 800 top brands around the world!
Are You a Wallet, Exchange or News Site?
We have over a dozen integration partners already working on integrating the new Commerce SDK. If you would like to encourage real adoption of crypto and earn money for purchases made by your users give us a holler.
Do You Sell Things?
Bidali enables merchants to sell products and services to anyone in the world for a fraction of the cost - without chargebacks, tax headaches, high exchange fees, and volatility risk. Now your customer base is only limited to where you can ship. If you want to give your customers the option to pay using next generation payment methods you can sign up here.