Back to Blog
Buy giftcards from 100+ top brands with XRP
Posted by Cory Smith on May 10th, 2019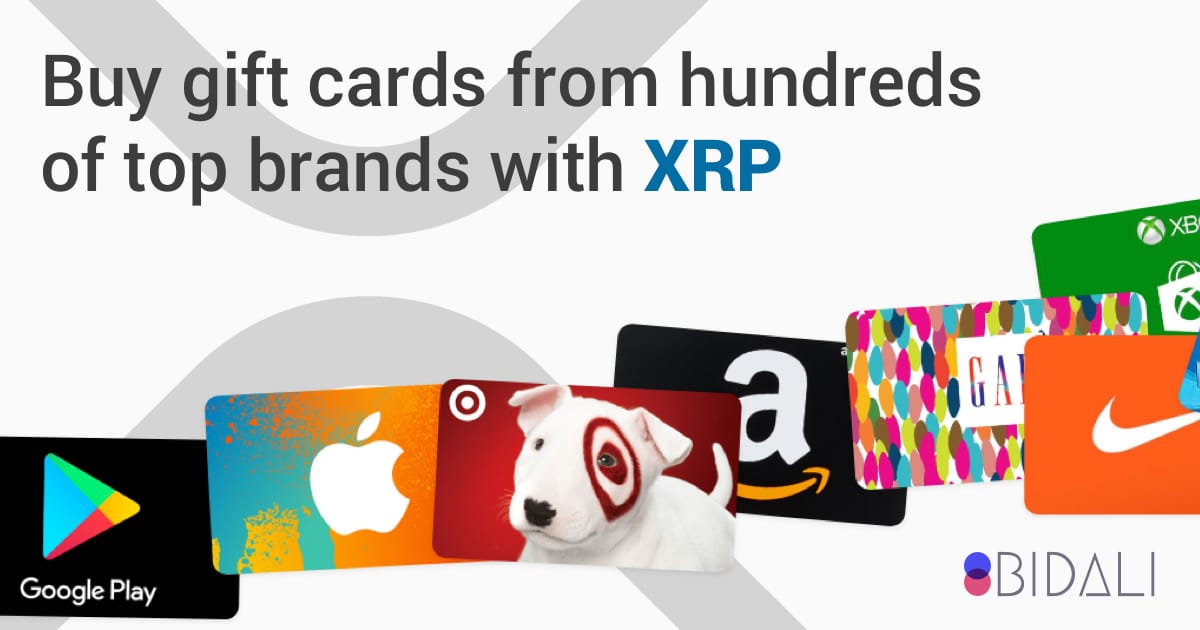 Today we're excited to officially announce support for XRP as a payment method on our payments platform and our gift card service.
Starting today XRP holders can buy gift cards from over 150 top brands such as Amazon, Ebay, Uber through our gift card platform!
In addition to being able to buy gift cards with XRP, now any online merchant will be able to utilize our online payment and accounting software to accept XRP with ease. Online retailers that accept XRP through our payment gateway will also have the option of being paid out in local currency including USD, CAD, Euro, and GBP and having their taxes and conversion rates automatically calculated.
🙌 📈 🚀
Until next time,
Cory & The Bidali Team
---
Unlock The Value of Your Crypto!
If you are looking for ways to off-ramp your crypto you can use our new crypto spending service to quickly convert your cryptocurrency to gift cards, phone top ups and pay bills at over 800 top brands around the world!
Are You a Wallet, Exchange or News Site?
We have over a dozen integration partners already working on integrating the new Commerce SDK. If you would like to encourage real adoption of crypto and earn money for purchases made by your users give us a holler.
Do You Sell Things?
Bidali enables merchants to sell products and services to anyone in the world for a fraction of the cost - without chargebacks, tax headaches, high exchange fees, and volatility risk. Now your customer base is only limited to where you can ship. If you want to give your customers the option to pay using next generation payment methods you can sign up here.