Back to Blog
Bidali now supports buying with Bitcoin and Litecoin
Posted by Eric Kryski on October 31st, 2018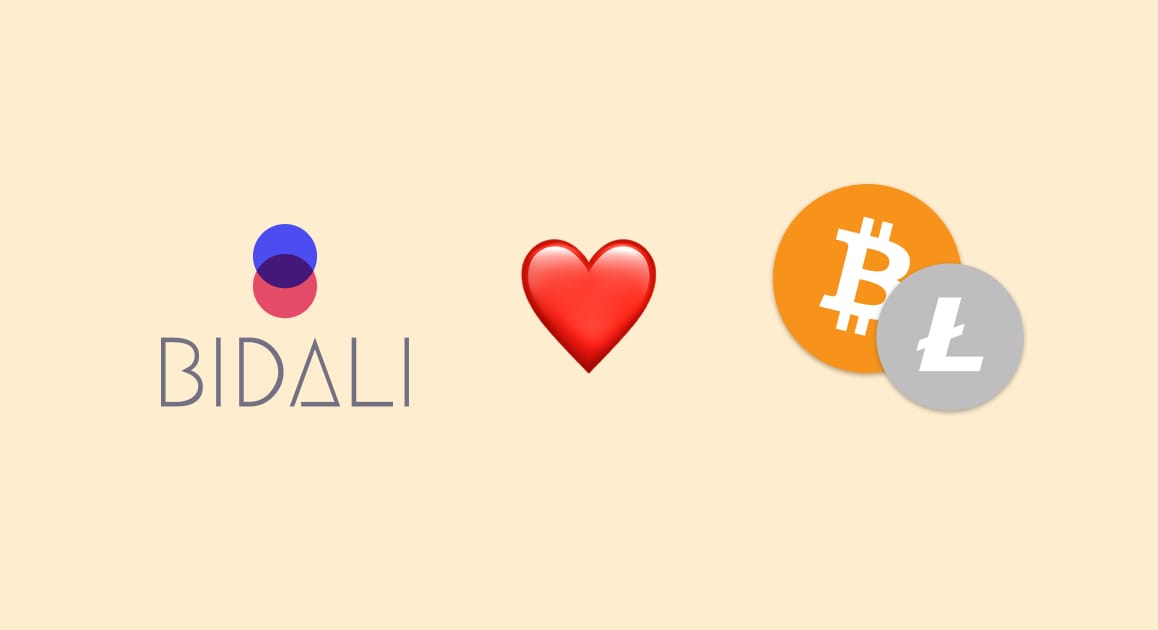 Bitcoin and Litecoin have been often requested currencies for us to add to both our giftcard platform and our Stripe-like payments platform. So we are now beyond stoked to answer your requests and announce we now have top-tier support for both Bitcoin and Litecoin payments. Just in time for Halloween and on the 10th anniversary of the Bitcoin white paper! 🎃
As a result you can now buy from over 100 top brands like Uber, Nike, Amazon, Best Buy and more with Bitcoin, Litecoin and Ether.
Stay tuned for more exciting announcements. We have support for more currencies coming soon! 🚀
---
Crypto-payments are the next step in financial evolution. They enable financial inclusion - a basic human right. We are proud to be pushing this initiative forward by making cryptocurrency adoption easier. The first step is allowing people to easily buy and sell high quality goods and services with it.
Do You Sell Things?
Bidali enables merchants to sell products and services to anyone in the world for a fraction of the cost - without chargebacks, tax headaches, and volatility risk. Now your customer base is only limited to where you can ship. If you're interested in allowing people to use cryptocurrency to pay in your mobile app or website you can sign up here.
Cheers,
Eric & the Bidali team