Back to Blog
Bidali In Bermuda
Posted by Cory Smith on March 5th, 2020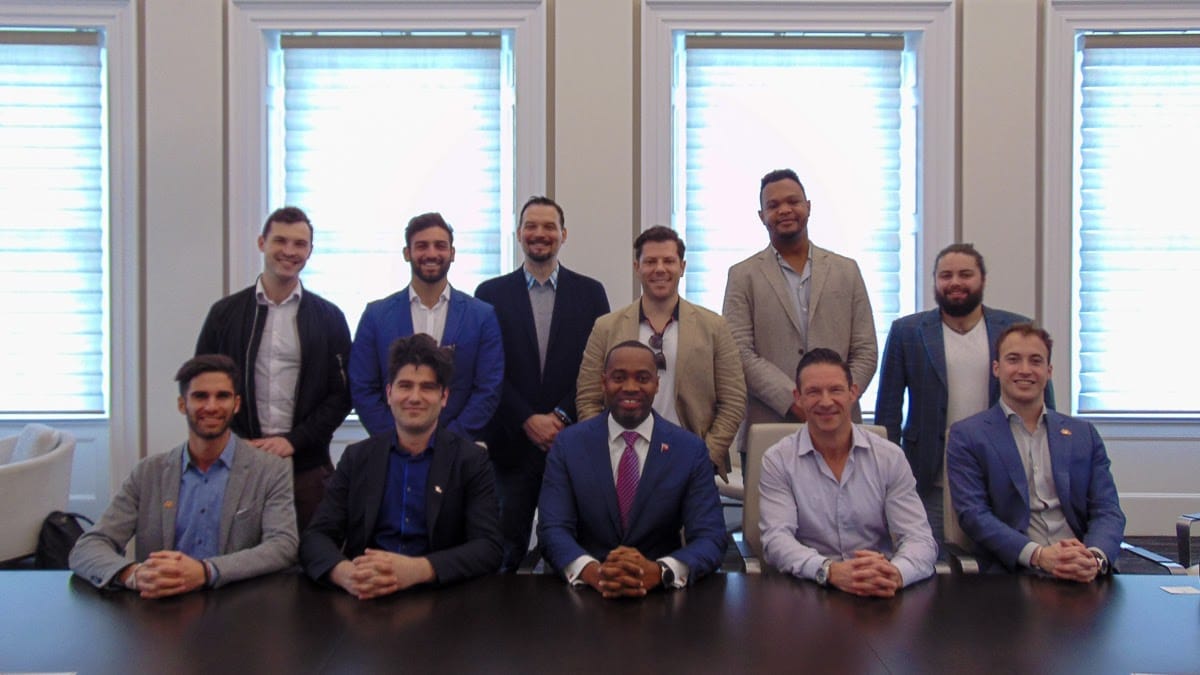 Arriving in Bermuda off the back of his trip to Davos for the World Economic Forum, our CEO & Co-Founder Eric Kryski (rear, centre above Bermuda's Premier David Burt) travelled to Hamilton, Bermuda to explore how the jurisdiction can accelerate Bidali's growth and how Bidali's new payment system can benefit Bermudians. The Atlantic island appeals to us because its size, proximity, and regulatory friendly environment fits in the "goldilocks zone" that could truly bring cryptocurrency payments mainstream; 60 thousand people is large enough to demonstrate a meaningful production deployment before scaling up to more demanding environments.
Bermuda has presented itself as an attractive jurisdiction for Bidali ever since the government passed the Digital Assets Business Act (DABA) in 2018, creating a sandbox for innovation within the digital asset space. The new legislation is appealing for firms like ours that are looking to experiment and grow an emerging digital economy. The DABA legislation is significant as it shows Bermuda's commitment to becoming a world leader in the fin-tech industry.
"Bidali provides the "last mile" payments infrastructure that makes next generation digital currencies actually usable - whether they are cryptocurrencies on public ledgers, distributed ledgers, or central bank digital currencies that aren't cryptocurrencies at all."
At the end of January, Eric presented Bidali and how our digital currency payments platform "is the last mile infrastructure required for next generation digital currencies" and how it can improve efficiency and make a meaningful economic impact to the people of Bermuda. Listening to our charismatic CEO's pitch were key stakeholders from the private and public sectors of Bermuda, along with key representatives from the Canadian Consulate. Some of the attendees included members of the Bermuda Monetary Authority, Bermuda Development Agency, Appleby Global (a leading global law firm), Continental Management Limited and local commercial banks. Constructive collaboration between these stakeholders will be crucial in shaping an environment where Bidali can effectively enter the market and contribute to the community's success.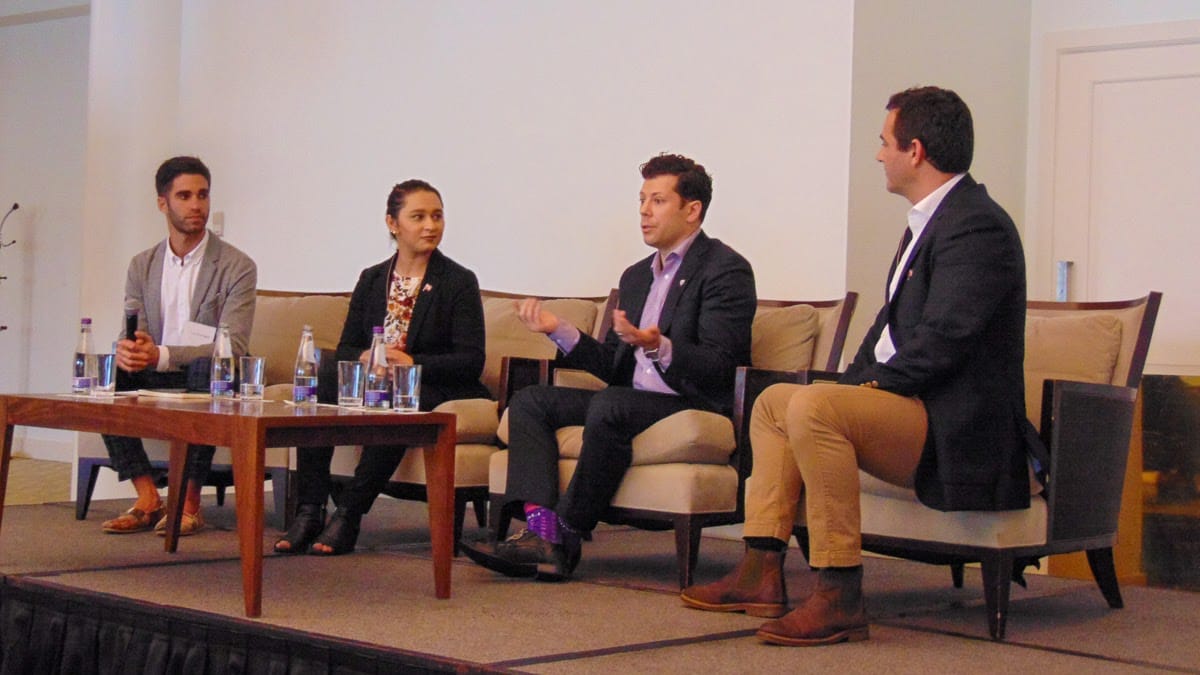 Having both David Burt, Premier of Bermuda, and Khawar Nasim, Acting Consul General at the Consulate General of Canada in New York, participate in a fireside chat shows just how important the topic of fintech is to Bermuda. Attracting the attention of such key people created a considerable amount of buzz. In the lead up to the event, the Royal Gazette, Bermuda's leading newspaper published an article kicking off the summit and announcing Bidali's arrival. They then sent several journalists to cover the event and published a follow up article discussing Bidali and the four other Canadian companies comprising the cohort.
At Bidali we are eager to get our payments platform distributed all over the world. This started off with enabling people to convert the value of their digital assets to other forms of currency (gift cards, mobile airtime, pay bills). Another key tactic has been to work in a top-down and bottom-up approach with governments in key regions to demonstrate what is possible with cryptocurrency and to dispel some of the common myths.
To date, what's been missing in crypto has been a true manifestation of more mainstream real world payments using cryptocurrency. Even though we have seen tremendous organic growth, up until now, most people using cryptocurrency are early adopters and are serving isolated use cases. Bermuda could be just the right place to demonstrate the tremendous benefits of cryptocurrency payments within a broader, more mainstream user base. Doing so will make transacting more efficient for all Bermudians, increase GDP, and will encourage more people to own digital wallets - in turn bringing more people into the more efficient and secure digital asset economy and acting as a key milestone in the evolution of this technology.
Our recent announcement of jointly launching a Canadian stablecoin, QCAD, could not have come at a better time. At Bidali, we're now solidifying ourselves as a global market leading payments platform for these more programmable and interoperable digital currencies.
As discussions with key stakeholders in Bermuda continue to move forward around a national digital currency, Bidali fits perfectly as the payments and settlement layer necessary to facilitate mass adoption of such an initiative. Such efforts could allow Bermuda to be the world's first in country-wide adoption of a blockchain-based currency system, which would set a historic precedent in the evolution of money and trade finance.
Stay tuned,
Cory & The Bidali Team
---
Do You Sell Things?
Bidali enables merchants to sell products and services to anyone in the world for a fraction of the cost - without chargebacks, tax headaches, high exchange fees, and volatility risk. Now your customer base is only limited to where you can ship. If you want to give your customers the option to pay using next generation payment methods you can sign up here.
Unlock The Value of Your Crypto!
If you are looking for ways to off-ramp your crypto you can use our new crypto spending service to quickly convert your cryptocurrency to gift cards, phone top ups and pay bills at over 800 top brands around the world!
Are You a Wallet, Exchange or News Site?
We have over a dozen integration partners already working on integrating the new Commerce SDK. If you would like to encourage real adoption of crypto and earn money for purchases made by your users give us a holler.