Back to Blog
Bidali Commerce - Bringing Brands to Crypto
Posted by Eric Kryski on April 25th, 2019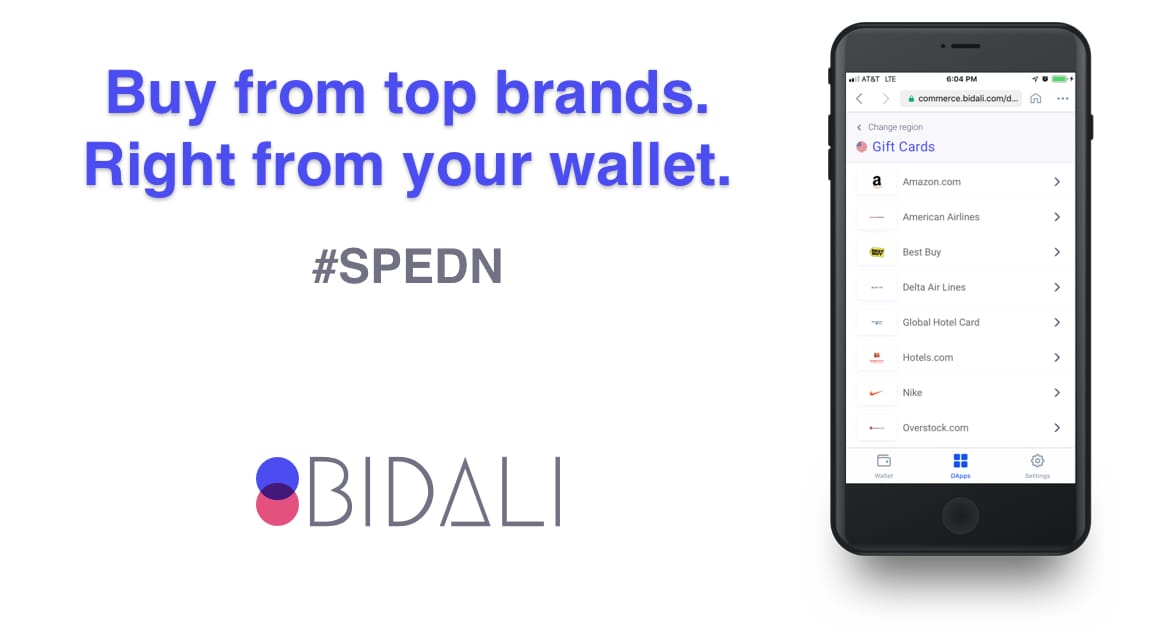 "How can I use my Bitcoin and other digital currency?"
This has been a question asked by many early adopters of digital currency. While the ecosystem is improving, to date it is still challenging to find places you can spend crypto and clunky actually do it.
Earlier in the year we put out a survey to the crypto community that confirmed just this. With over 200 respondents from the crypto space, there were 2 things that stood out:
97% of people didn't know where to spend crypto.
People would be more likely to spend if it was easy to do from their wallet.
So we thought,
Rather than hope someone with crypto finds a brand that accepts it, how can we bring brands to crypto? 🤔
Well... today I'm incredibly excited to announce the official release of our Commerce SDK that does exactly that!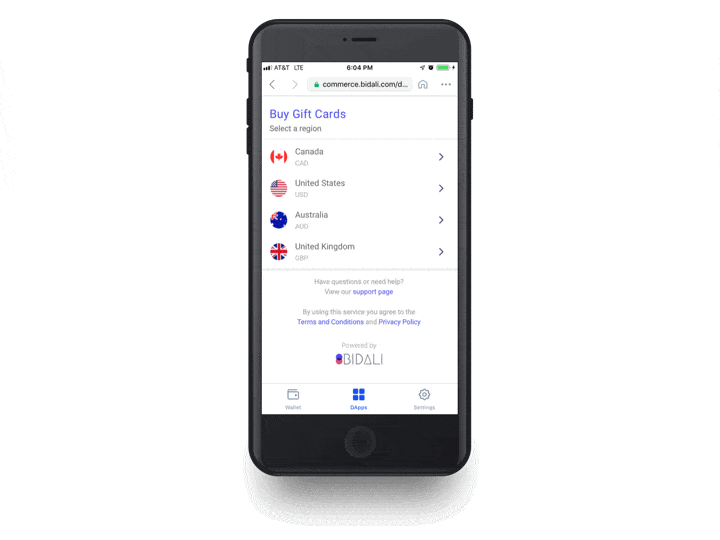 With our Commerce SDK we've streamlined the buying process and starting with gift cards are bringing brands right to crypto users. No more searching for where you can use your crypto. Very soon you'll be buying directly from the device in your pocket with just a few taps. 🙌
The cross platform Commerce SDK can be integrated into any website, web app, or mobile app - including React Native apps, any native iOS or Android application or as a dApp.
We are super excited to have taken this new product from concept to first live integration in a few short months. We're working really hard towards providing real utility for crypto. This is required for mass adoption and we can't wait for you to see what we have planned. 😉
Until next time,
Eric & The Bidali Team
---
Are You a Wallet, Exchange or News Site?
We have over a dozen integration partners already working on integrating the new Commerce SDK. If you would like to encourage real adoption of crypto and earn money for purchases made by your users give us a holler.
Do You Sell Things?
Bidali enables merchants to sell products and services to anyone in the world for a fraction of the cost - without chargebacks, tax headaches, high exchange fees, and volatility risk. Now your customer base is only limited to where you can ship. If you want to give your customers the option to pay using next generation payment methods you can sign up here.